Promote businesses with Social Media only. Is all you have planned or practising?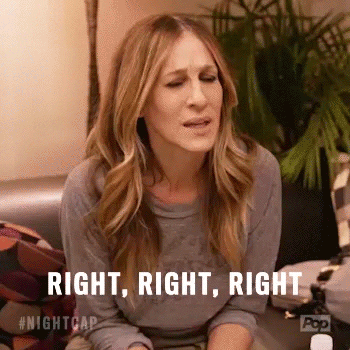 Here some reasons why you shouldn't rely on your plan on social media only.
When we start a business, it can be very overwhelming to manage all the things involved, and usually, companies begin to promote businesses with social media actions. Let's say you have a photography studio. You probably are a photographer already or becoming one, so your central knowledge is photography even though you may have more skills in other areas such as finance, marketing, sales and so on. But still, you have to manage to know about everything to make your business successful right?
So we have to prioritise, and sometimes it's hard to decide what is the priority when everything looks urgent.
And when it comes to marketing aspects if you are not familiar with everything it can be very overwhelming. Or even if you're familiar,  still it's a lot of work you have to do on your own. Creating a website, plan how to communicate social media, you have to create content, videos, email marketing, blog texts etc. Plus all your visual identity, business cards, flyers and loads more. You can't forget that you will need to think about your SEO, Google Ads or magazines… So much stuff that sometimes it's hard to put altogether or to keep the frequency of all of it. So what people mostly do? Pick one of them, usually social media, and stick with that.
But why promote businesses on social media is the most common? Because it's easier. We can't deny. You only have to take a picture, select a lovely quote, and that's it. You have the peace of mind that the work is done. But is it really done?
When you decide to work on only one channel either social media or whatever it is, you may find a problem in the future.
And why is that?
First, each channel has your ups and downs. If you rely on your strategies in only one place either social media, a blog, your website or mouth-to-mouth it can eventually stop working for you for several reasons. And then you have nothing else to promote your company in progress. You have to start from zero all your communication again, with that you lose time and consequently sales. Social media, for example, is becoming boring it's always the same thing, so people are getting less involved because they know it's a lot of empty content or propaganda.
Don't get me wrong. We are not saying is the end of social media. Actually is it opposite it's growing but it is changing every day, and you have to be prepared for it. And when you are the only one working for your company, it's hard to do everything at the same time. We know the struggle! Imagine keeping track of trends, new laws, platforms… Don't try to be a superhero. It is ok to ask for help.
Secondly, it is essential to connect with your client in different ways. So they get used to having you around, they get familiar with your brand, and once your product or service is needed, they are already thinking about you.
Our suggestion when you start to promote your business
Our suggestion here today is: work everywhere bit by bit. Do some email marketing even though you have only ten subscribers on your list, work to make it grow and don't get easily frustrated… it will take time. Important! Promote your business in different environments is different than promoting everywhere. Decide which ones are relevant and work on them. Create a plan, see what you can do for yourself and what areas you will need help.
Then you might say: But I don't have a budget that allows me asking for help.
Our answer is: You don't have today because you didn't plan before. Start planning today, and you will have in the future.

You will be able to invest in marketing support, or a designer, or content writer or whatever is needed, but you have to plan.
We have been effectively supporting small businesses over a year now, and we know how hard is. If you need some help with marketing or visual identity, we will be glad to help you and define short and long-term goals. We customise our solutions to your needs, and you don't need to start with the master plan from the beginning as we said slowly, but surely and you will go far.